Whether you are looking for a new boutique in your neighborhood or a place to shop while on vacation, these boutiques offer the best of the best when it comes to style, quality, and heart. Find the trendiest, upscale styles to make sure you're well dressed on your adventure.

Shop local, handmade products to support the artisans of the Big Island. And buy guilt-free, knowing a portion of your purchase is going to support conservation efforts. There is something for everyone at these must-shop boutiques.
1. Ginger & Koi

Located near Kailua Bay in the coffee belt and artist town of Holualoa, Ginger & Koi is an upscale women's lifestyle boutique. They carry a range of styles, like ZSupply lounge sets, dresses from Indah and lauhala pāpale hats. But what they are most well known for is their wide selection of designer bikinis. Pick up multiple styles and look great on any beach.

Ginger & Koi Boutique was founded in 2004 and supplies the Big Island with incredible styles that suit a luxurious life in paradise. Shopping here will make you feel like a fashionista, and thanks to the designer styles and considerate staff, you will walk out of Ginger & Koi feeling confident and stylish.
2. Hana Hou

One of the most unique shops on the list is Hana Hou. In Hawaiian, Hana Hou means "encore!" which is accurate because you will only want more of this store. They are focused on education and preserving island culture through high-quality handmade goods.

You will see this dedication in the products they carry and the artists they partner with. They sell bags, decor, and hats of lauhala weaving. They also want to maintain the art of lauhala, so they carry the raw materials for weaving (rolls of kukaa, hau, and kapa) for those who want to create. For those who want to learn the art of lauhala, they host workshops and sponsor annual conferences to "promote lauhala crafts, encourage local handmade goods, and perpetuate island culture."

This family-run business was once an antiques and collectibles shop, but it has since become a space for handcrafted goods. They work with master artists from Hawaii and all of Oceania, stocking textiles, oils, perfumes, and woven items. Hana Hou is the go-to boutique for artisans, designers, and cultural practitioners.
3. Hula Moon

Hula Moon Boutique can be found in the Hawaiian cowboy (paniolo) township of Waimea. Hula Moon is a whimsical boutique dedicated to helping women find clothes that show off their best assets, fit their silhouette and suit their lifestyle. They carry unique yet classic styles in limited quantities every season because they want to give their customers exclusive looks.

Owner Kathy Keller began Hula Moon as a consignment store, intent on collecting unique pieces to share with her customers. After a time, she transitioned from consignment to finding new clothing to offer in her store, and Hula Moon became the treasure that it is today. Through it all, Kathy has remained true to her original intent: a desire to dress women beautifully and help them feel comfortable in their own skin.

They sell everything from dresses and bags to boots and shoes, all with a signature unique style and great quality. Kathy and her team also offer personalized shopping and styling to their customers. They will find the perfect pieces for your style and help you create gorgeous outfits from them. Every customer is treated with the same care and dedication, and it is apparent that Kathy loves what she does.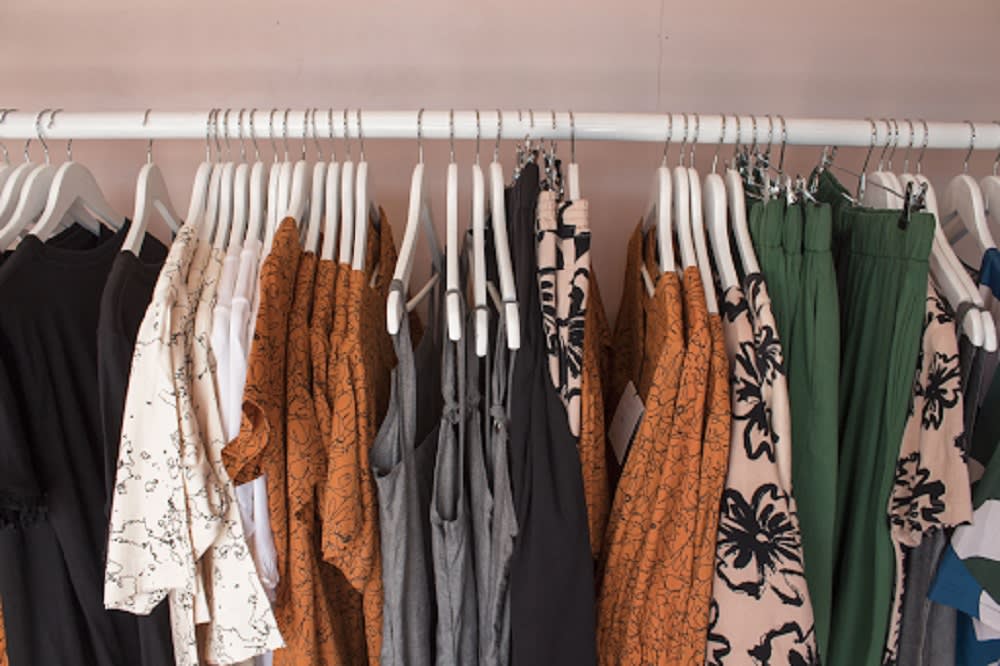 4. Pueo

Pueo Boutique is named after a subspecies of short-eared owl native to Hawaii and considered sacred by many here. Owners Amy Sheffield and Edward Chun Fat named their boutique after this owl because they want to honor the connection the Pueo has with their ancestors and help protect and preserve the Pueo's native habitat. A portion of all proceeds from any of their Pueo brand logo tees, bags, hats, and jewelry goes to the Hawaii Wildlife Center.

The boutique itself is charming and stylish. They make a point to stock items made in Hawaii, from jewelry to clothes to kids' items. Their children's clothes are a big draw, with cute dresses, adorable printed shirts, Hawaiian aloha shirt onesies, and stylish swimsuits. Their women's clothing is just as inviting. The clothing they stock ranges from comfy, casual, beachy attire that women can wear on a day adventure to outfits for a sexy night out on the town.

However, their jewelry is the shining star of this boutique. Much of it is made by Amy Sheffield and her team, but they also stock products from local artisans. This truly is a place to find one-of-a-kind treasures for all ages.
5. Pilikana

Pilikana Boutique is family-owned and operated and has been open since the end of 2018. They have one goal with their business: to build long-term relationships with their customers, creators, and the community around them. When you shop at Pilikana, you are contributing to multiple local families that they work with. Pilikana aligns themselves with local entrepreneurs and has no shortage of creative, unique, and talented business partners on the island. Pilikana also offers workshops in-house with many local artisans, which is an amazing way to support the community and offer a hands-on learning experience to customers.

The shop is full of locally made items such as luscious eye creams, organic body lotions, and invigorating espresso rollers. They also have beautifully crafted local jewelry, bags, and clothing. Stop in here to find the perfect gift for someone (or yourself!) or pick out a beautiful piece to add to your wardrobe.
6. Paradise Found

Paradise Found Boutique has been around since 1974. It started as a way for owner Patti to bring back the treasures she found on her travels and wanted to bring back to her friends on the island. There are now two locations: Kainaliu Village and its sister location in Keauhou Shopping Center.

Paradise Found is an eclectic boutique of women's clothing and accessories. Patti knows that life on the Big Island is diverse and broad, and residents should have access to a style that reflects that. The motto at Paradise Found is "clothing for the adventuress," and they embody that motto through their selection of clothing that's perfect for a casual adventure or a night on the town.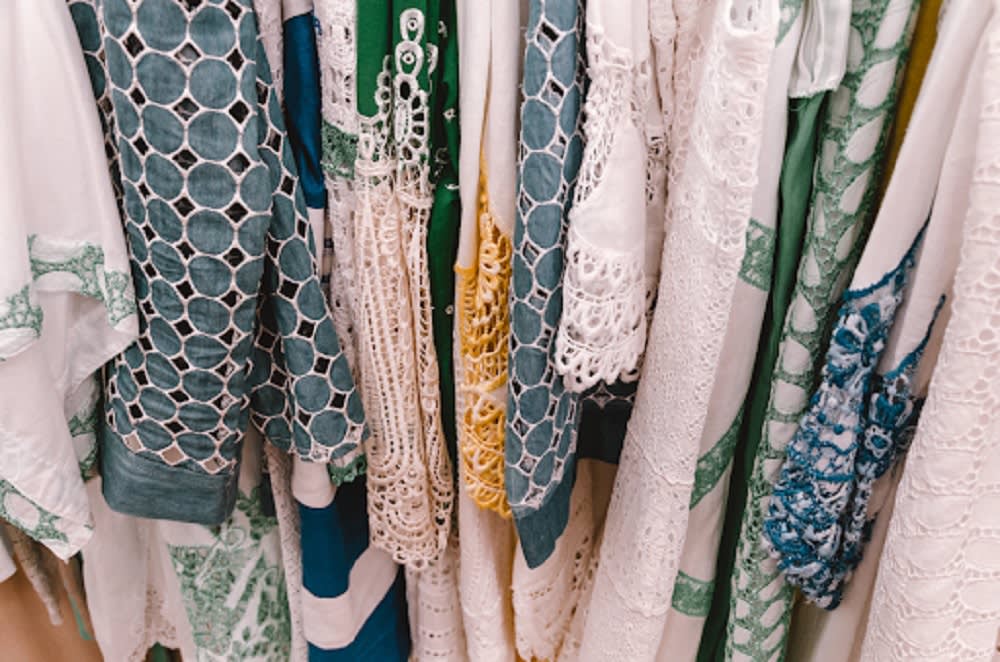 7. Mahina

Near Waikoloa Beach, you can find Mahina. This boutique was opened in 2006 by owners Jody and Joe, who love the island and the adventure to be found here. From turtles and glittering waves to luscious forests, Hawaii is a place of natural beauty. They wanted to open a boutique that carried the beachy styles of Maui fashionistas but without the high price tag that usually comes with them. The boutique was welcomed with fervor, and now they have 15 stores throughout the islands.

With styles that range from jumpsuits to dresses to separates and a gorgeous range of jewelry and accessories, there is something for women of all styles. Mahina provides a carefully curated selection of lightweight, perfect-for-Hawaii clothing and accessories at prices that allow women to look beautiful and still have money left over to contribute to their investment accounts or do something extra on their vacation.
Moving to Kailua-Kona?

If you're looking to move to the island, the boutiques here aren't the only can't-miss spots. There are incredible restaurants, beaches, and adventures to have. There are also amazing homes for sale in Kailua-Kona. Finding the perfect home is like finding the perfect dress — it takes some effort, but with the right help, you'll step into one that makes your eyes light up, and your heart says a resounding "yes!" Contact Leiola Augustine for help finding your perfect home in Kailua-Kona.