The Big Island is one of the most beautiful, natural places in Hawaii, and anyone would be thrilled to own a little slice of it. Some of the best places to live are the neighborhoods on the west side of the Big Island, with gorgeous beaches and stellar resorts. Whether you're looking for Kukio real estate or Mauna Lani luxury homes, there are great benefits to every one of these Hawaiian neighborhoods, so let's figure out which one fits you best.
Mauna Kea Resort
Not to be confused with the dormant volcano in the center of the island,
Mauna Kea
can be found on the more northern end of the Big Island's western shores. It consists mostly of neighborhoods that celebrate the local beaches. There are two main beaches, Mauna Kea Beach, and Hapuna Beach.
However, this area doesn't come without its amenities. They also offer high-grade activities like the Seaside Tennis Club, the Mauna Kea Golf Course, and Mauna Kea's sugary white sand beach. Homes here are comparable to those in Mauna Lani, some even more luxurious, but with a more boutique feel.


Mauna Kea, as a neighborhood, is tailor-made for luxe buyers who are in Hawaii to enjoy beaches, resorts, and the kind of country club service they deserve.
Mauna Lani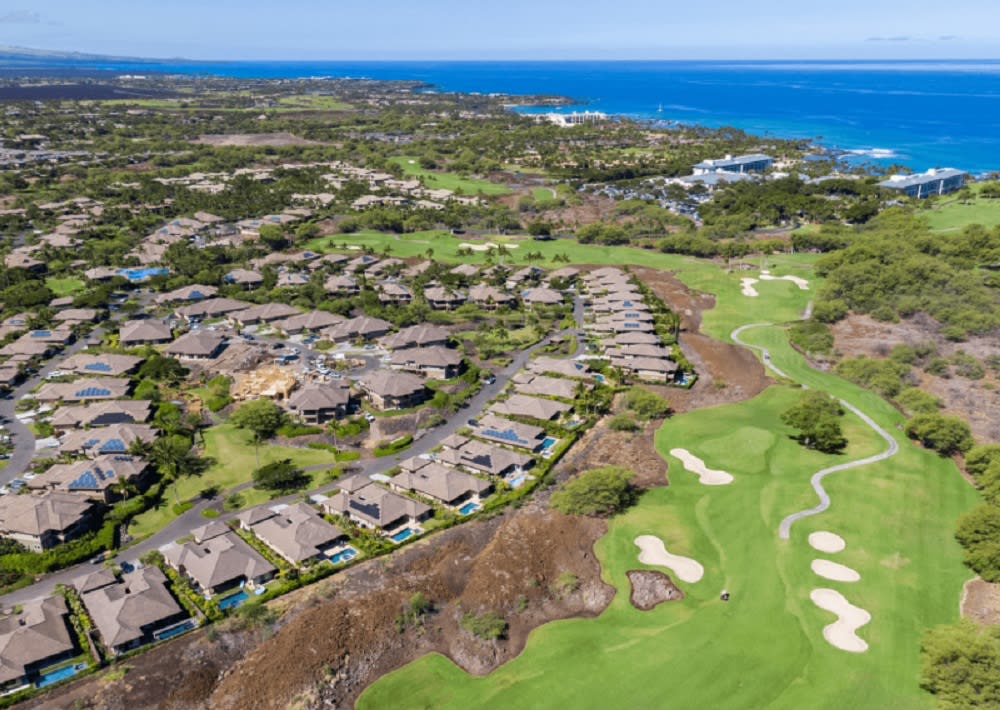 When it comes to Big Island neighborhoods, Muana Lani has it all. It doesn't just focus on the luxe, high-end Mauna Lani Beach Club,
Mauna Lani Villages
, or
Fairmont Orchard
. This area also offers natural and historical wonders, from the Kalahuipua'a Historic Park and Fishponds to the Makaiwa Bay. Mauna Lani luxury homes get the best of both worlds, so you have options on how you want to spend your time there (without having to drive across the whole island).
If you want to enjoy Mauna Lani luxury homes at their best, go snorkeling on the beaches or play golf at the Mauna Lani Golf Course. As a bonus for food-lovers, this area also offers great culinary options. Both the CanoeHouse and Brown's Beach House are highly-rated restaurants serving fresh fish and Hawaiian classics. You really can live a well-rounded, tropical luxury dream here. So, if you're looking for a little bit of everything, a new adventure every day, Mauna Lani luxury homes are for you.
Waikoloa
If you're craving an area a bit more metropolitan, look no further than
Waikoloa
. Waikoloa offers great food from its many restaurants like the A-Bay's Island Grill or Tropics Ale House, as well as a selection of arts and culture at the Kohala Coast Fine Art. There even is a local luxury cinema, with personal seats and food service.
Waikoloa still exudes a natural sense of Hawaii, though. Go to the northern end of the area, and you'll run into the Anchialine Pond Preservation Area, Kuualii Fish Pond, and Anaeho'omalu Bay beach. You can also enjoy a mix of luxury and seaside wonders at the
Waikoloa Marriott Beach Resort
. Anyone who wants to maintain that classic Hawaii beach life but still enjoys the comforts of urban amenities should look into Waikoloa for their next home.
Kohanaiki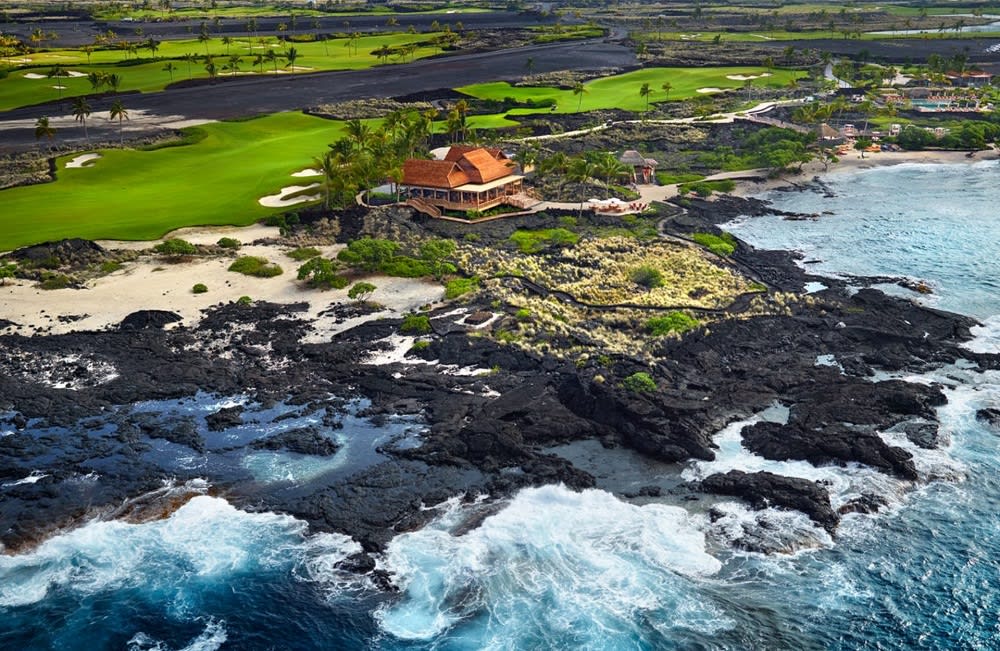 For a place that offers most of Hawaii's natural wonders while still having close access to creature comforts, Kohanaiki could be the place for you. Their Kohanaiki Private Club Community is a neighborhood that skirts the upper edge of the
Kaloko-Honokohau National Historical Park
. Inside roughly 1,200 acres, the park protects the ruins of an ancient Hawaiian settlement, preserving the history of the Big Island. It's like traveling through time, exploring this natural, historical park.
The
Kohanaiki
neighborhood is also surrounded by beach parks and many other natural amenities. This all means that you get close access to the beach as well as the local forests, ponds, and other wildlife if you live in Kohanaiki. You can even get a little scientific by visiting the nearby Hawaii Ocean Science and Technology Park.
Then, just a few minutes up the road, you can drive past all this natural wonder and still go get yourself some Starbucks or some groceries from Costco.


Kohanaiki is also a great option when compared to Kukio real estate or Mauna Lani luxury homes because it still offers all of Hawaii's wonder while only being 10 minutes from the
Kona International Airport
. It makes traveling to other islands (and beyond) all the easier. So, if you want to choose a neighborhood that fuels your love of wildlife and traveling, Kohanaiki may be for you.
Looking for Kohala Coast real estate?
If you're ready to take the next step and make one of these neighborhoods your next home or location for a vacation property, contact
Leiola Augustine
for expert customer service and advice.